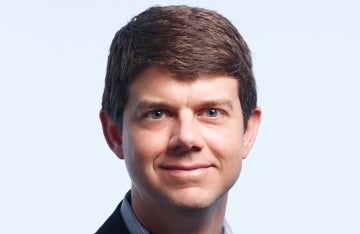 Elihu Katz Colloquium: John Sides, Vanderbilt University
February 26, 2021
12:00pm
"Body Politic: Disgust Sensitivity, Partisanship, and Public Opinion on Viral Outbreaks"
This event will be held on Zoom. The link to join will be emailed to the Annenberg community on the day of the event.
About the Talk
What explains public reactions to viral outbreaks? Drawing on surveys conducted in 2016 and 2020, Sides will compare and contrast attitudes about the Ebola, Zika, and COVID-19 outbreaks. He will show that attitudes during each outbreak have a notable relationship to people's tendency to feel disgust. What differs, however, is the role of partisanship — which has a larger effect on attitudes about COVID-19, one that has grown over time. Notably, however, disgust sensitivity appears to moderate the effect of partisanship, such that the partisan divide is much smaller among people more likely to feel disgust. These two factors appear more important than either ethnocentrism or local COVID prevalence in explaining attitudes.
About the Speaker
The William R. Kenan, Jr. Chair of Political Science at Vanderbilt University, John Sides studies political behavior in American and comparative politics. He is an author of Identity Crisis: The 2016 Presidential Campaign and The Battle for the Meaning of America, The Gamble: Choice and Chance in the 2012 Election, and Campaigns and Election: Rules, Reality, Strategy, Choice. He has published articles in various scholarly journals, including the American Political Science Review, American Journal of Political Science, British Journal of Political Science, and Journal of Politics. His current book project focuses on fiscal politics in the U.S. Read more about Sides.