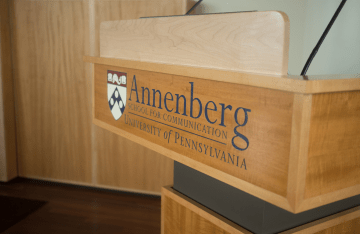 Gerbner Fellow Lecture: Olivia González
December 8, 2023
12:15pm-1:15pm
Annenberg School for Communication, Room 500
Audience
Open to the Public
Film Under Fire: The Climate Crisis and the 2023 Writers Guild of America Strike
About the Talk
In July of 2023, as historic heatwaves and labor movements simultaneously swept through the city of Los Angeles, a row of Ficus trees was suddenly shorn—their branches trimmed nearly bare. The abrupt pruning of these particular trees, which offered shade along an eastern stretch of sidewalk on NBCUniversal's Los Angeles campus, produced public outcry, made headlines, and sparked an investigation by the LA City Controller's office. As one of the major picketing sites for the 2023 Writers Guild of America (WGA) strike, NBCUniversal's precipitous landscaping move was deemed an environmentally "unconscionable" picket-busting strategy (Marantos, 2023).
Notably, this tree-trimming incident embodies just one of many moments in which the WGA's efforts to "ensure that writing survives as a sustainable profession" (Goodman, Keyser & Stutzman, 2023) have been entwined with environmental matters. Stories and accounts shared by screenwriters who participated in the guild's 2023 pickets in Los Angeles, New York, and Georgia reveal complex, and at times unexpected, intersections between screenwriters' contemporary labor disputes and the climate crisis. This talk explores three of those intersections—deforestation, wildfires, and artificial intelligence—and discusses their implications for film studios, policymakers, and cinematic storytellers.
About the Speaker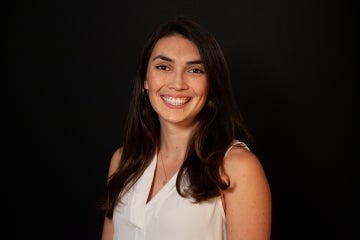 Olivia González is the 2022–2024 George Gerbner Postdoctoral Fellow at the University of Pennsylvania's Annenberg School for Communication. Her research examines the politics of race, class, and gender within contemporary structures of media production and media education. Her current work centers on screenwriters' counterhegemonic storytelling practices and organizing efforts.
Disclaimer: This event may be photographed and/or video recorded for archival, educational, and related promotional purposes. We also may share these video recordings through Annenberg's website or related platforms. Certain events may also be livestreamed. By attending or participating in this event, you are giving your consent to be photographed and/or video recorded and you are waiving any and all claims regarding the use of your image by the Annenberg School for Communication. The Annenberg School for Communication, at its discretion, may provide a copy of the photos/footage upon written request.