Annenberg in Washington Program Supports Internships for Communication Majors
Students interned at PBS, US Agency for Global Media, Pew Research Center, and more.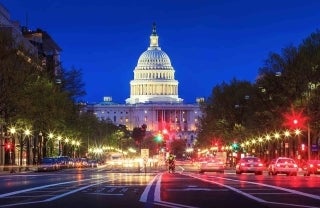 This summer, 11 Communication majors interned in Washington, D.C. through the Annenberg in Washington (AIW) program. AIW provides $6,000 stipends to participating students to support their summer living expenses. Each student receives experience in how communication is used in public service through their internships at government, political, nonprofit, advocacy, media, and other organizations in the nation's capital.
Administered through Annenberg's Institute for Public Service, which is directed by David Eisenhower, AIW is organized by Susan Haas, Ph.D., Annenberg's Internship Coordinator. Students who participate in AIW are also eligible for course credit by enrolling in COMM 491.
Jaden Baum (C'21), Truman Center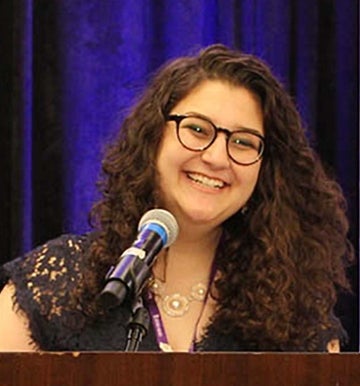 Baum spent the summer as an intern in Communications at the Truman Center for National Policy. She researched and wrote for the "Doctrine" blog, created content for World Refugee Day, and staffed TruCon19, the Truman Center's annual 3-day conference, at which she had an opportunity to meet Ambassador Prudence Bushnell, who she said was "incredibly inspirational." Baum's internship allowed her to see "how the Truman Center functions as an agenda-setting organization" for progressive approaches to national security.
Ajibola Bodunrin (C'20), National Museum of African American History and Culture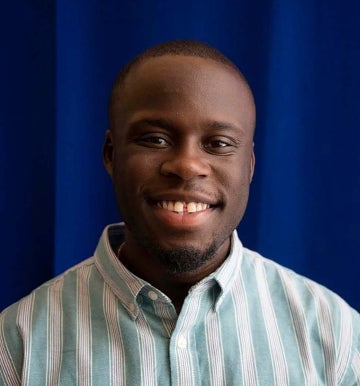 Bodunrin worked with the social media team in the Office of Public Affairs at the National Museum of African American History and Culture, part of the Smithsonian Institution. He completed historical research, took photos, and created graphics for the museum's social media channels. In addition, he covered live events, including a book discussion and dance party with New Orleans hip hop artist Big Freedia, and the museum's E3 Summit, an empowerment conference for African American women that took place this year on Juneteenth.
Gillian Diebold (C'21), Center for International Environmental Law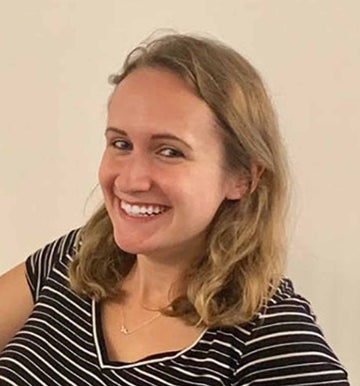 Diebold worked as a Communications & Development Intern at the Center for International Environmental Law (CIEL). She contributed to a report on illegal logging in Peru, proposed and developed a first-ever comprehensive social media strategy for CIEL, and observed and reported on meetings around the capitol, including live-tweeting and writing press releases on hearings held by the House Committee on Science, Space & Technology. Her internship supervisors were also mentors, connecting her with environmental policy advocates in other D.C. organizations.
Maura Fay (C'20), PBS Kids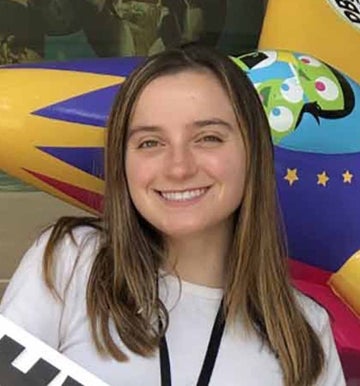 Fay was awarded a Children's Programming and Development internship at PBS Kids through Penn's Cinema & Media Studies Program. Maura reviewed scripts, rough cuts, and animatics for children's programs, including current series and series in development. She attended a PBS producers' summit, visited media organizations in D.C., and heard from professionals about their careers at NPR and PBS. The staff at PBS Kids "were really welcoming" and her supervisors supported her career interests and internship goals.
Christina Griffith (C'19) and Katrina Janco (C'19), AFL-CIO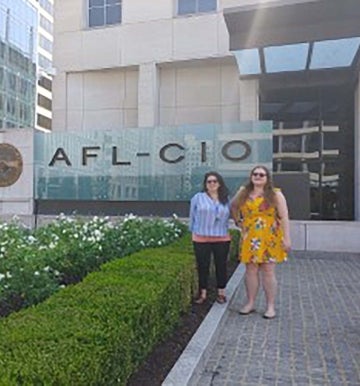 Griffith and Janco teamed up for internships on the Strategic Research team in the Department of Economic Power and Growth at the AFL-CIO, a consortium of 55 unions representing 12.5 million Americans. Griffith described their work as a "crash course" in open source research and data organization and interpretation. The pair also wrote reports to support two major campaigns. They were able to brief staff on their research, attend press briefings, and participate in a unionization rally. Both Griffith and Janco intend to use their investigative research skills in careers in journalism.
Lilianna Gurry (C'20), Children's Defense Fund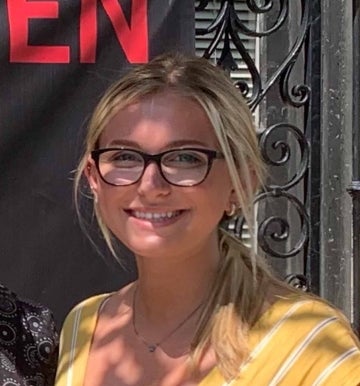 Gurry's fellowship sent her to the Children's Defense Fund (CDF) as a communications intern, where she developed media materials, reported on testimony from Congressional Committee hearings, attended press briefings, pitched reporters, and wrote blog posts. Lunch and Learn sessions for interns exposed Gurry to the "inner workings" of the departments that help CDF advocate policy change to improve the lives of America's children. She also had the opportunity to meet Marian Wright Edelman, CDF's founder.
Andrea Heyward (C'21), U.S. Agency for Global Media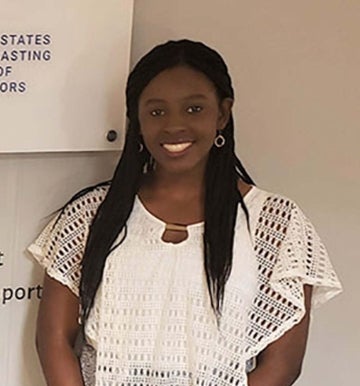 Heyward was an intern in the Office of Congressional Affairs at the U.S. Agency for Global Media. She completed research on legislation, attended Congressional hearings, compiled information on international broadcasting languages and networks, and helped prepare briefing books, including for the staff of Senator Tim Scott, who represents her home state of South Carolina. Andrea is building on her Annenberg in Washington fellowship experience by studying abroad in South Korea this fall.
China Llanos (C'20), Institute of World Politics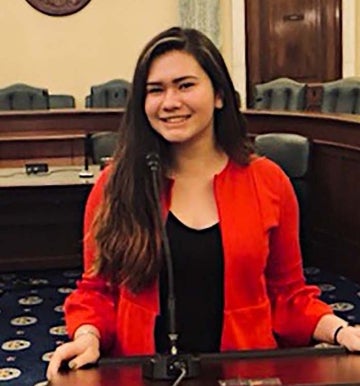 Llanos's interest in human rights law led her to spend her Annenberg in Washington fellowship on the Human Rights Research Team at the Institute of World Politics. She monitored media coverage and social media conversations on important events and issues, including violence in Sudan. She also completed background research, developed scenarios, and wrote scripts for a video game in development that challenges players to navigate real-life human rights crises faced by women and girls.
Hadeel Saab (C'20), Pew Research Center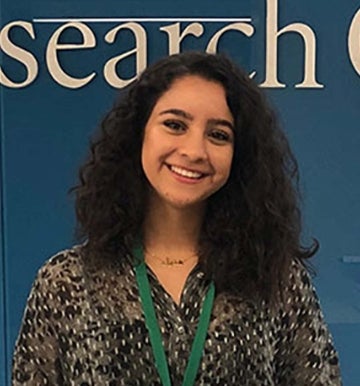 Saab joined the Journalism Research Team at the Pew Research Center. She worked on every part of the research process, including collecting, formatting, and analyzing data; reviewing write-ups to confirm that they reflected what the research showed, and then seeing the research covered in the news. She scheduled a lunch with every member of her team during the summer, and found researchers outside her team willing to meet with her to talk about their careers. "Everyone is passionate about the mission, about being unbiased and nonpartisan," she said.
Hector Velez (C'21), Americans for the Arts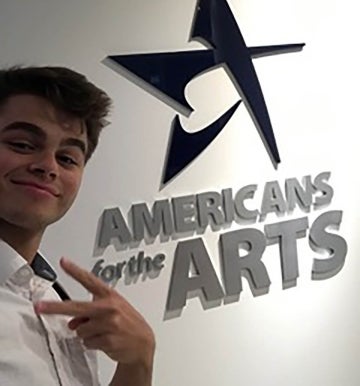 Velez wanted an internship that combined his tech and production skills with his passion for music; he found a fit on the Web and Tech Development team at Americans for the Arts (A4A). Velez's supervisor was an extremely helpful mentor who valued Velez and made him feel that his work was meaningful to the organization. A4A also offered access to networking meetings with music broadcasting professionals and performing artists.