Call for Abstracts: ICA Preconference on Varieties of Publics and Counterpublics
This preconference aims to reinvigorate scholarly debates about publics and public spheres and their implications for democratic politics.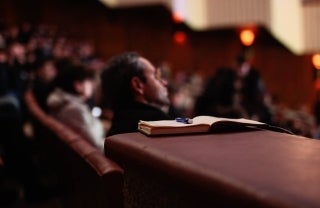 Held on May 25, 2017 in San Diego, this preconference aims to reinvigorate scholarly debates about publics and public spheres and their implications for democratic politics by bringing together scholars from various areas and intellectual traditions to share their thoughts and insights. We invite submissions that highlight the rich varieties of publics and counterpublics in modern societies. We encourage scholars to interrogate the assumptions of unified publics and to examine the forms, meanings and functions of multiple publics and counterpublics. This includes interrogations of the role of different media and innovative cultural practices in the formation and transformation of publics and counterpublics. We welcome studies of all aspects related to publics, public spheres, and public (re-)presentations, but especially encourage submissions that focus on experiences of reception, consumption, or circulation and their role in forming publics.
We invite submissions of abstracts of about 500 words. They can be abstracts of individual papers or proposals for panels. Authors of the accepted abstracts/proposals will develop them into papers that will be distributed in May to preconference attendees in advance of the event. Participants will present their papers in a series of sessions and panels. 
Possible paper/panel topics may include, but are not limited to, the following:
Histories and theories of publics and public spheres
Changing media, changing publics
Reading and publics
Alternative media and publics
Underground press and publics
Radio/theatre/film publics
Social media platforms and publics
Blogs and publics
Zines and publics
Sound and publics
Aesthetics and public spheres
Cartoons, comics, posters, street art and publics
Online fiction/non-fiction publics
Music and publics
Mobile or fluid publics
Fan communities as publics
Conservative publics
Religion and publics 
Social movements as publics
Transnational publics and public spheres
Submission Process
The submissions ended on November 20, 2016. Authors were informed of acceptance/rejection decisions no later than December 20, 2016. Accepted abstracts were posted to the preconference website in advance of the event.
If you have questions on submissions or any aspect of the preconference, you may contact any of the individual organizers:
Special Note
This pre-conference will be a special forum for Communication and the Public (CAP), an international refereed journal jointly published by Zhejiang University and SAGE, launched in 2016. The first two annual conferences, co-organized by Zhejiang University, University of Pennsylvania, and University of Wisconsin-Madison, were held in 2015 at Zhejiang University in Hangzhou, China, and in 2016 at Penn Wharton China Center in Beijing. The organizers are hoping to make the third annual CAP conference as this ICA preconference in order to enhance its global visibility and attendance and to offer a new platform for academic interactions and publication for all ICA members and attendees. We hope to publish a special issue of CAP based on the presentations at the preconference. For more information about the journal, please visit http://ctp.sagepub.com/.
With full financial support from Zhejiang University, all events of the preconference are free to participants. Registration is also free and will be limited to 60 persons. After accepted presenters and panelists have registered, registration will be open to anyone until the cap of 60 is reached.