CDCS Call for Applications for Post-doctoral Fellowships, 2023-2024
The Center on Digital Culture and Society (CDCS) is accepting applications for Post-doctoral Fellowships, 2023-2024. Submit by February 15, 2023.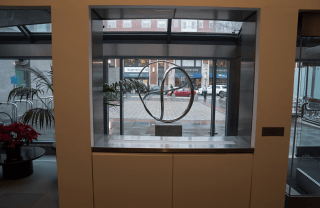 Overview
The Center on Digital Culture and Society at the University of Pennsylvania's Annenberg School for Communication invites applications to fill two postdoctoral fellowship positions for the 2023-2024 academic year.  Applications are welcomed from scholars who have received their Ph.D. or equivalent degrees in or after May 2020. The term of appointment is: August 15, 2023 – August 14, 2024.
Founded in July 2019, the Center on Digital Culture and Society (CDCS) supports critical, interdisciplinary scholarship on digital culture, technology, and society. CDCS aims to develop critical approaches to digital cultural studies and create an intellectual community for dialogue and collaboration among academics, citizens, and activists.
CDCS postdoctoral fellowships support research on all aspects of digital culture and society which fall within CDCS's broad mission. Fellows at the CDCS pursue their own research but are expected to be in residence and to be fully engaged in the life of the Center.
Fellows are provided a stipend of $60,000, a research fund of $3,000, individual health insurance and dependent coverage, a workspace and a computer, and library access. In addition, CDCS will cover $1000 in domestic relocation expenses and $2000 if moving internationally. All postdoctoral fellows must submit documentation to demonstrate eligibility to work in the United States.
To receive full consideration, applications should be received by February 15, 2023. To apply, please send a C.V., a research statement, a writing sample, a list of three references with contact information as one pdf document to: cdcs@asc.upenn.edu. Reference letters will be requested of shortlisted applicants only.
The University of Pennsylvania is an affirmative action/equal opportunity employer. All qualified applicants will receive consideration for employment and will not be discriminated against on the basis of race, color, religion, sex, sexual orientation, gender identity, creed, national or ethnic origin, citizenship status, age, disability, veteran status, or any other characteristic protected by law. For more information, go to Penn's Office of Affirmative Action and Equal Opportunity Programs.