Devo Probol Named 2022 Presidential Ph.D. Fellow
Annenberg School doctoral student Devo Probol is a recipient of the Penn Presidential Ph.D. Fellowship, which includes three years of funding.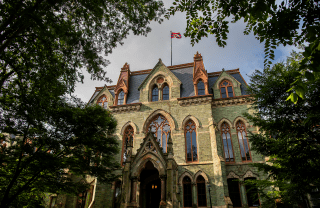 The University of Pennsylvania recently announced the 2022 cohort of Presidential Ph.D. Fellows, which includes Annenberg School doctoral student Devo Probol. Chosen from the incoming class of Ph.D. students at nine schools at Penn, the Presidential Ph.D. Fellows are impressive scholars dedicated to their research.
Combined with the inaugural class of 33 Fellows — which include Annenberg doctoral candidates Antoine Haywood and Mary E. Andrews — there are now 60 Presidential Fellows on campus pursuing a diverse array of scholarly research.
"I am proud to see the Presidential Ph.D. Fellows program thriving," said University of Pennsylvania President Liz Magill. "Every one of these accomplished scholars is doing significant work that demonstrates a true passion for their fields. Supporting them with these fellowships helps ensure that their work continues to grow and flourish in the years ahead."
Each Presidential Ph.D. Fellow will receive a three-year fellowship, including funds to support their research. The Fellowship includes a 12-month stipend, tuition, fees, Penn Student Insurance coverage, and research funds. In 2022-23, the annual stipend is $39,615 with research funds of $10,000 per year. The Fellowship will renew automatically for students in good academic standing.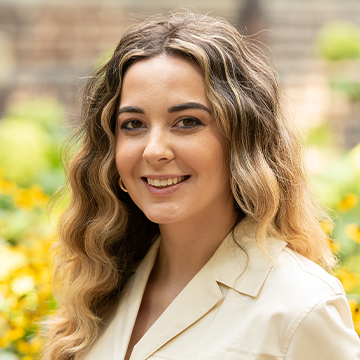 A digital native and professional internet "lurker," Devo Probol's research interests relate to digital cultures, collective identity, and political process theory. She is especially interested in the social, political, and cultural consequences that result from collective identity construction in digital cultures.
Her research explores the role that collective identity formation plays in both the emergence and sustainment of social movements originating online.
Before pursuing her doctoral studies, Probol worked alongside the U.S. Department of State and the U.S. Department of Defense on various matters related to communication spanning 36 countries in the Asia-Pacific region. At the end of her tenure, she worked for the Chief of Staff at U.S. Indo-Pacific Command, where she served as a Communication Strategist on a team tasked with overhauling the internal and external joint communication processes of the U.S. military across the combatant command's area of responsibility (AOR).
Probol acquired her M.S. in Strategic Communication from Columbia University in 2020 and earned a B.A. in History and Religious Studies from Arizona State University in 2016. Upon graduating, she received the highest honor awarded by the university – the Dean's Medal Award for the School of Historical, Philosophical, and Religious Studies.
Click here for a full list of the 2022 Presidential Ph.D. Fellows.