MIC Center Hosts "The Platform Economy and the Future of the City" Symposium
The event brought together workers, organizers and activists, lawyers and other legal experts, and academics studying worker rights.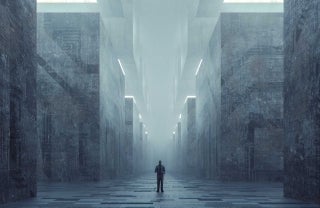 New digital technologies are remaking the way we live, changing the way passengers and goods move, and altering the way we connect with services. Today, as throughout history, just as new technology offers both hope for a better future, it also presents challenges to confront.
The Media, Inequality & Change (MIC) Center, which is a joint venture between the Annenberg School for Communication at the University of Pennsylvania and the School of Communication and Information (SC&I) at Rutgers University New Brunswick, hosted a two-day symposium on March 25 and 26 to engage these issues and address the demands of workers, consumers, and technology innovators. Hosted at Philadelphia's City Hall, "The Platform Economy and the Future of the City" brought together workers, organizers and activists, lawyers and other legal experts, and academics studying worker rights.
"We wanted to leverage our knowledge on the issue of the platform economy and gig workers, with our deep relationships throughout the city of Philadelphia to create an urban strategy that prioritizes the needs of workers," said Todd Wolfson, Associate Professor of Journalism and Media Studies at Rutgers SC&I, who co-directs the MIC Center with Annenberg Associate Professor Victor Pickard.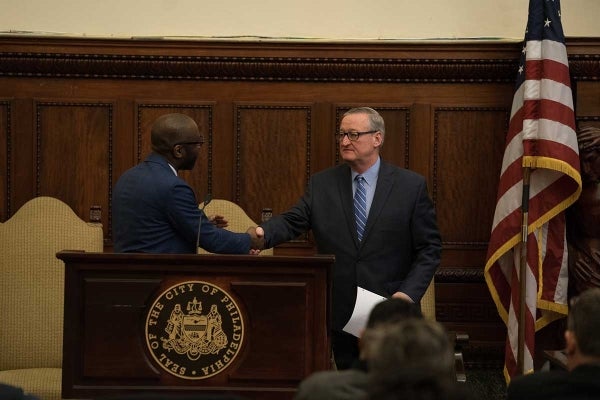 Introduced by Annenberg Dean John L. Jackson, Jr., Philadelphia Mayor Jim Kenney began the symposium by expressing the City of Philadelphia's concern about healthcare, social stability, human dignity, and quality of life. He emphasized that Philadelphia wants to "level the playing field" for workers and ensure that the costs and benefits of the platform economy are shared equitably by all.
The first day of the symposium — composed of five panel discussions — addressed issues like what the platform economy is, and what that means for workers; the drawbacks and possibilities technology offers workers; the work of the International Labour Organization, run by the United Nations; policy interventions; how to organize gig workers; and questions of legal rights in the independent contractor economy.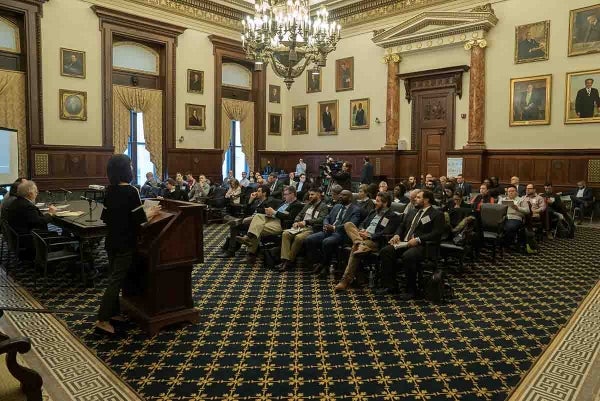 A main theme running throughout the day was summarized by Tina Vu Pham, gig economy worker at the National Domestic Workers Alliance, when she said "How can we make gig jobs good jobs?"
Panelists discussed the lack of rights gig workers have, the importance of organizing and collective bargaining, and the ways companies are taking advantage of gig workers. Panelists also shared personal stories of successes and failures in their attempts to win rights for domestic and care workers, taxi and ride share drivers, and retail workers.
James Farrar, General Secretary of United Private Hire Drivers/IWGB, who drives for Uber in London, was assaulted by a customer, and Uber would not release the person's identity to the police for over ten months. Farrar subsequently launched United Private Hire Drivers, which now has over 1000 members. In a landmark court case, he has successfully sued to reclassify Uber drivers as workers with the right to a minimum wage and to collectively bargain.
Nicole Kligerman, who is the Director of the Pennsylvania Domestic Workers Alliance, is fighting for domestic workers to have contracts that formalize their relationships with their employers. She is also pushing for the City of Philadelphia to pass a Domestic Workers Bill of Rights, as domestic workers are typically left out of legislation governing working conditions.
Brian Dolber, of Ride Share Drivers United and an assistant professor at CSU San Marcos, helped to organize a strike of Uber drivers in Los Angeles following Uber's announcement that it planned to reduce driver pay by 25% per mile. The strike was made possible in part by a grant from the MIC Center.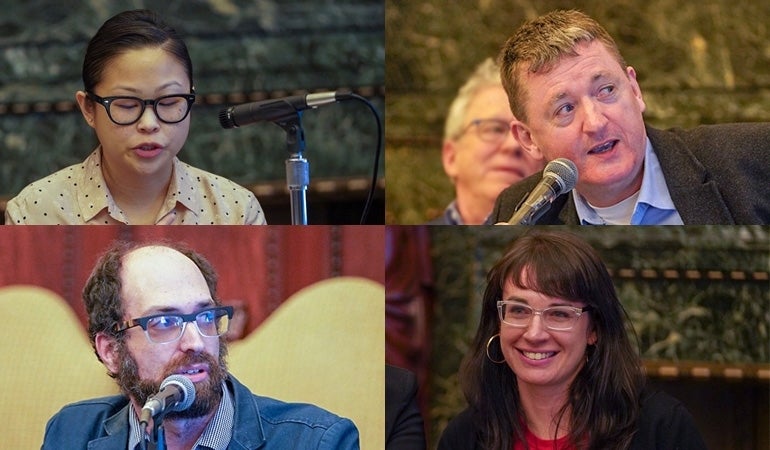 The second day of the symposium began with a welcome from Mark Aakhus, Associate Dean for Research and Professor of Communication at Rutgers SC&I, and Rich Lazer, Philadelphia's Deputy Mayor of Labor. Both emphasized the importance of finding solutions to the problems posed by the gig economy for the Greater Philadelphia region.
A final panel composed of labor organizers shared tips and best practices from their experiences, and then participants divided up into small groups for discussion around particular groups of workers: domestic and care workers, taxi and ride share drivers, and bicycle couriers and food deliverers. Each breakout group included workers active in the industry, as well as activists and organizers, lawyers, and academics.
Despite sometimes difficult workplace conditions, many panelists remain optimistic about the possibilities of the platform economy and remain motivated to ensure participating workers receive the rights they deserve.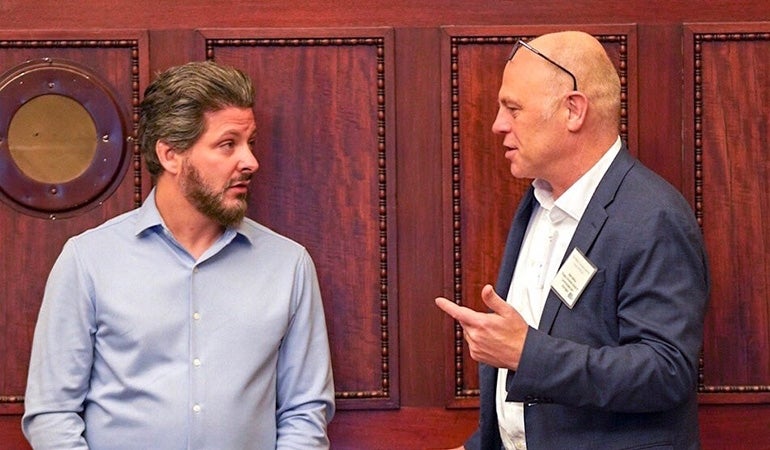 The lessons learned and connections made at "The Platform Economy and the Future of the City" will remain useful and important as the MIC Center continues to fulfill its mission of studying the political economy of social problems, media, and democracy; engaging local activist projects; and drawing connections with national and international social movements.
"We were lucky to hear from some of the most innovative work throughout the U.S. and Europe," Wolfson said, "which really helped us to develop meaningful plans for the City of Philadelphia."
Photos taken by Annenberg and Rutgers SC&I staff members.