Jessica Fishman, Ph.D., is a behavioral and social scientist with a joint appointment at the Perelman School of Medicine and the Annenberg School for Communication at the University of Pennsylvania.
As Co-Director of the Outcomes Measurement and Methods Core within the NIH-funded Clinical and Translational Science Award, and other ongoing collaborations, Fishman has worked with interdisciplinary research teams across six schools of the University of Pennsylvania. Her new book, Death Makes the News: How the Media Censor and Display the Dead (NYU Press, 2017), is the winner of two awards.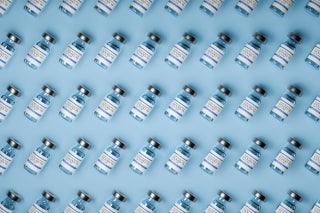 News
Rather than causing a backlash, vaccination requirements will succeed at getting more people inoculated, according to research from PIK Professor Dolores Albarracín and colleagues at Penn.