Annenberg Communication Majors Present Research at CURF Symposium
Hope Mackenzie, Jaslyn McIntosh, Blake Pittell, and Jennifer Wright are developing original research for their senior theses.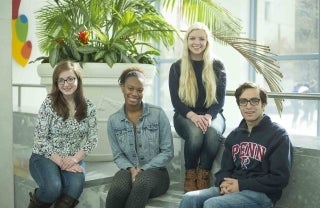 Yesterday evening, Penn's Center for Undergraduate Research and Fellowships (CURF) hosted its 2017 Spring Research Symposium and Poster Session. Four Annenberg Communication Majors, all of whom received CURF research grants, were among those to present posters.
The students — Hope Mackenzie, Jaslyn McIntosh, Blake Pittell, and Jennifer Wright — are enrolled in the Senior Honors Thesis course at Annenberg, taught by Kim Woolf, Ph.D., Director of Graduate Student Professional Training. At the CURF event, the students presented their research proposals, which they are developing into thesis projects.
Mackenzie and Pittell were awarded Ruth Marcus Kanter College Alumni Society grants, and McIntosh and Wright received College Alumni Society Board of Managers and Presidents grants. 
The following are descriptions of their projects, along with the working titles: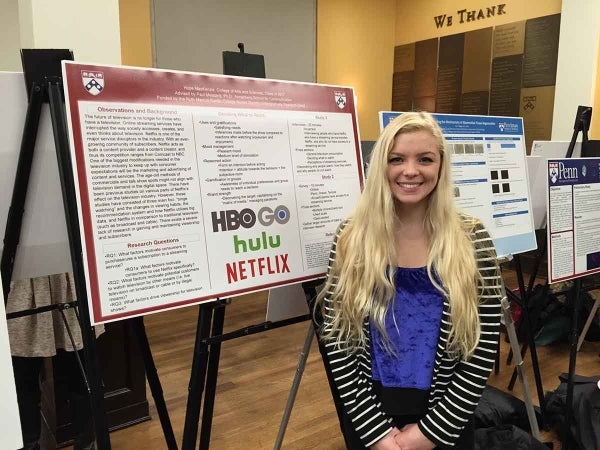 Hope Mackenzie — "Feast Your Eyes: Capturing Television Viewership on Streaming Services"
Mackenzie, supervised by Paul Messaris, Ph.D., is studying how television shows capture viewership in the video-on-demand world. She will conduct interviews and surveys to discover how people find out about television shows, on which platforms they watch them, and why they commit to watching a particular show. In short, how do television shows win an audience in the video-on-demand climate?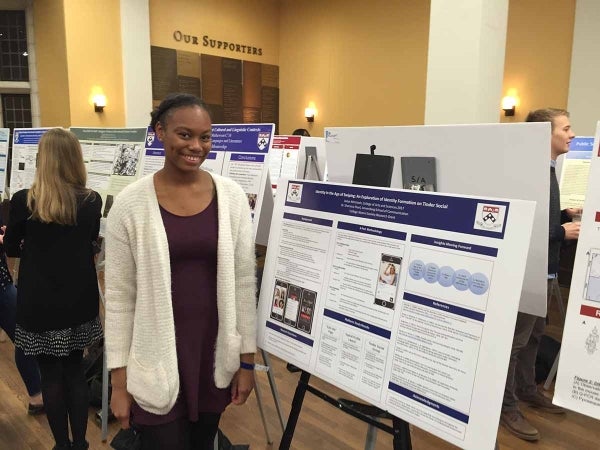 Jaslyn McIntosh — "Identity in the Age of Swiping: An Exploration of Identity Formation on Tinder Social"
McIntosh is researching identity formation on Tinder Social, an app for people seeking friendship. Supervised by Sharrona Pearl, Ph.D., McIntosh will examine the ways in which Tinder Social allows companies to be involved in people's interests to create friendships with people around them. She is also interested in what the structure of Tinder Social says about identity formation.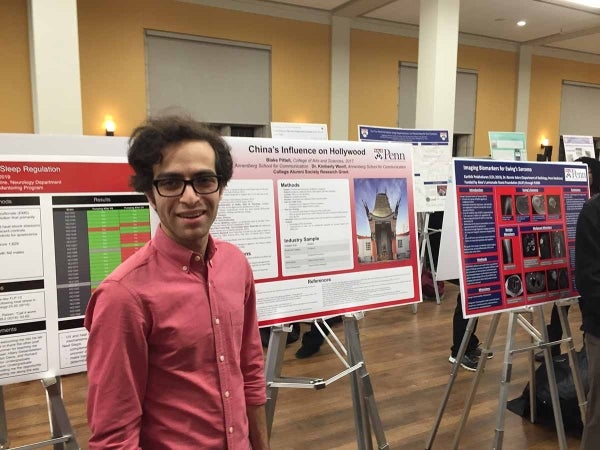 Blake Pittell — "China's Influence on Hollywood"
Pittell is focusing on China's influence on Hollywood. In the 1990s, China began allowing theaters to show Hollywood films, and since that time, Hollywood has become dependent on Chinese viewership. Under the supervision of Guobin Yang, Ph.D., Pittell will research how Chinese censorship and Hollywood's dependence on Chinese viewership are affecting how Hollywood films look.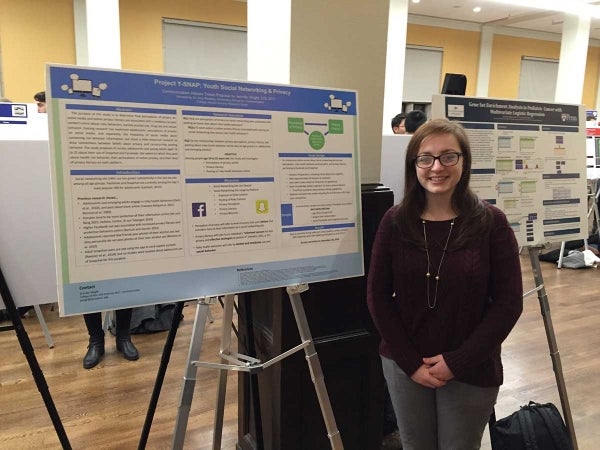 Jennifer Wright — "Project Y-SNAP: Youth Social Networking and Privacy"
Wright's research, supervised by Amy Bleakley, Ph.D., examines youth social networking and privacy, focusing on Snapchat and Facebook. She will survey people ages 16-25 to investigate how a person's level of perception of online privacy impacts their tendency to post risky behaviors. For example, if teens think Snapchat is a private network, do they feel comfortable posting about alcohol or drugs?