The Center for Advanced Research in Global Communication Welcomes Two New Postdoctoral Fellows
Zehra Husain and Sandeep Mertia will join the Annenberg School in the fall.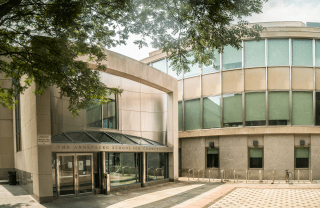 The Center for Advanced Research in Global Communication (CARGC) at the Annenberg School for Communication at the University of Pennsylvania is thrilled to announce two new postdoctoral fellows will join the center this fall.
Zehra Husain and Sandeep Mertia have been selected from a competitive international pool of over a hundred candidates. They will join current CARGC postdoctoral fellows Eszter Zimanyi, Ignatius Suglo, and Yuval Katz. Sandeep Mertia will hold a joint appointment with CARGC and the Center on Digital Culture and Society (CDCS) continuing the close collaboration between the two Annenberg centers. The same cross-center position is currently held by Yuval Katz.
"It's been a privilege to work with our current fellows," says Jing Wang, senior research manager at CARGC, "We are very fortunate to have Zehra and Sandeep this upcoming year. Their research on global circulation and local media production will further enrich the Center's commitment to studying global communication via grounded local knowledge." 
"Zehra and Sandeep's expertise will help us further develop CARGC's research projects," says CARGC Director Aswin Punathambekar, "Their work will help us push the study of digital media onto new terrain and in particular, explore internet history in varied global south contexts."
Zehra Husain
Zehra Husain is a cultural anthropologist focusing on media, race and popular culture in coastal South Asia and the Indian Ocean. She will receive her Ph.D. from The Graduate School at the City University of New York in May 2023.
She is currently working on her first book manuscript tentatively entitled, "Resonating Icons: Visibility and Global Blackness in an Indian Ocean Port Town." It examines the resonances of African American cultural icons and practices as they circulate in Lyari Town, a working-class neighborhood in Pakistan's commercial port city Karachi. 
Her dissertation, which she plans to publish into a book, argues that Pakistan's Afro-Baluch people's uptake of and resonance with Black icons and cultural practices "recodes" racial stereotypes of violence of criminality to produce a more affirmative, cosmopolitan mode of belonging with the African diaspora. 
She has a forthcoming article on the history of football as part of the British Academy Writing Workshop's special issue publication titled "Pakistan to Bangladesh, 1947-1971." She is also working on a paper envisioned as an "ethnography of the digital," on Baluchi telefilms.
During her tenure at the CARGC, Husain plans to produce collaborative and public-facing scholarship that takes media effects in the Global South seriously. 
"At CARGC my work will benefit from and contribute to ongoing scholarly conversations about cultural politics and diasporic attachments, particularly in the Indian Ocean," says Husain. 
Sandeep Mertia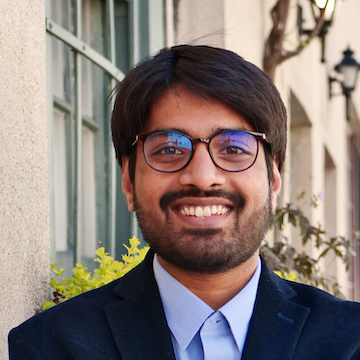 Sandeep Mertia will be a joint CARGC-CDCS postdoctoral fellow. His research focuses on the socio-technical constitution and mediation of global and planetary digital futures, particularly in postcolonial and global South contexts. 
At CDCS and CARGC, he will work on his current book project, "Starting-up with the State: Computing, Entrepreneurship, and the Governance of Aspiration in India," which examines the imaginaries, infrastructures, and everyday practices of digital future-making at the intersections of the state and technology start-ups in India. 
Mertia is an Information and Communication Technology engineer by training and is broadly interested in historical and anthropological research on media technologies, computing, urbanism, and futures.  
He is a former Research Associate at The Sarai Programme, Centre for the Study of Developing Societies (Sarai-CSDS), New Delhi. He is the editor of Lives of Data: Essays on Computational Cultures from India (Amsterdam: Institute of Network Cultures, 2020). 
He has served as the Assistant Editor of the journal Public Culture. His work has been published in Economic & Political Weekly, The Fibreculture Journal, Computational Culture, Sarai, LSE Impact, Konrad Adenauer-Stiftung, and DataKind.
He will complete his Ph.D. in Media, Culture, and Communication at New York University in August 2023. He earned his B.Tech at the Dhirubhai Ambani Institute of Information and Communication Technology in Gujarat.