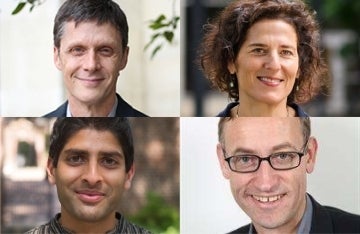 MIC Panel Event: Imagining a New Social Contract for Media
November 22, 2021
2:00pm-3:30pm
Audience
Open to the Public
"The Struggle for Positive Freedoms in Historical and International Perspective"
About the Event
Expanding positive freedoms that enable greater opportunities for communication—as opposed to emphasizing only negative freedoms that protect us from harm—is foundational to reforming our media system so that it serves everyone. Even as concerns about social harms currently dominate contemporary policy discussions, it is important to articulate collective needs and the political imaginary necessary for creating a more democratic system. This panel of leading international law and policy scholars features the authors of new books and a new report that all base arguments on positive freedoms, making the case that whether we are talking about saving local journalism, expanding access to broadband, or redesigning our public media, maximizing positive freedoms is essential for creating the information and communication infrastructures that democratic society requires.  
About the Panelists
Damian Tambini, Distinguished Policy Fellow and Associate Professor at the Department of Media and Communications at LSE, will discuss his new book, Media Freedom, which surveys the history of media freedom in the US, the UK and Europe. Tambini argues for a progressive reinterpretation of positive rights under the first amendment and a rapprochement between US approaches and international human rights approaches to media freedom.
Andrew Kenyon, Professor of Law at the University of Melbourne Law School and an Investigator with the Australian Research Council Centre of Excellence for Automated Decision-Making and Society will draw on media studies, human rights, political philosophy, free speech theory and case law to take the audience through his new book, Democracy of Expression: Positive Free Speech and Law, (preprint available) which looks at the challenges of public communication and free speech. His groundbreaking work not only reframes how we conceptualize free speech but also provides the groundwork for reform.
Ellen P. Goodman, Professor of Law at Rutgers University and Co-Director of Rutgers Institute of Information Policy & Law, and Sanjay Jolly, Annenberg School for Communication Ph.D. Candidate and Legal Fellow at Free Press, will present findings from their recent report "A 'Full Stack' Approach to Public Media in the United States" which examines what a reinvigorated infrastructure for civic information might look like: one that addresses the country's disordered information environment, arguing that the United States needs to invest in a new digital public sphere—a new civic infrastructure—if it hopes to sustain democratic practice and informed participation.
Moderated by Victor Pickard, C. Edwin Baker Professor of Media Policy and Political Economy at Annenberg, and MIC Co-Director
Disclaimer: This event may be photographed and/or video recorded for archival, educational, and related promotional purposes. We also may share these video recordings through Annenberg's website or related platforms. Certain events may also be livestreamed. By attending or participating in this event, you are giving your consent to be photographed and/or video recorded and you are waiving any and all claims regarding the use of your image by the Annenberg School for Communication. The Annenberg School for Communication, at its discretion, may provide a copy of the photos/footage upon written request.