Sanjay Jolly studies the political economy of transnational communication networks, with a focus on the Global South.
Sanjay Jolly is a joint degree candidate (Ph.D. / J.D.) at the Annenberg School and Penn Law, where he was a Toll Public Interest Fellow and editor-in-chief of the University of Pennsylvania Journal of Law and Social Change. His dissertation project draws on political economy, media history, and international law to examine the global politics of information and communication technologies. Prior to coming to the University of Pennsylvania, he was a Fulbright Scholar based in Ecuador, where he studied the implementation of media reform laws in South America. Jolly has been a maker and advocate for social movement media in both the US and Latin America, including as policy director of the Prometheus Radio Project in Philadelphia.
Education
B.A., University of Michigan
M.A., University of Pennsylvania
J.D., University of Pennsylvania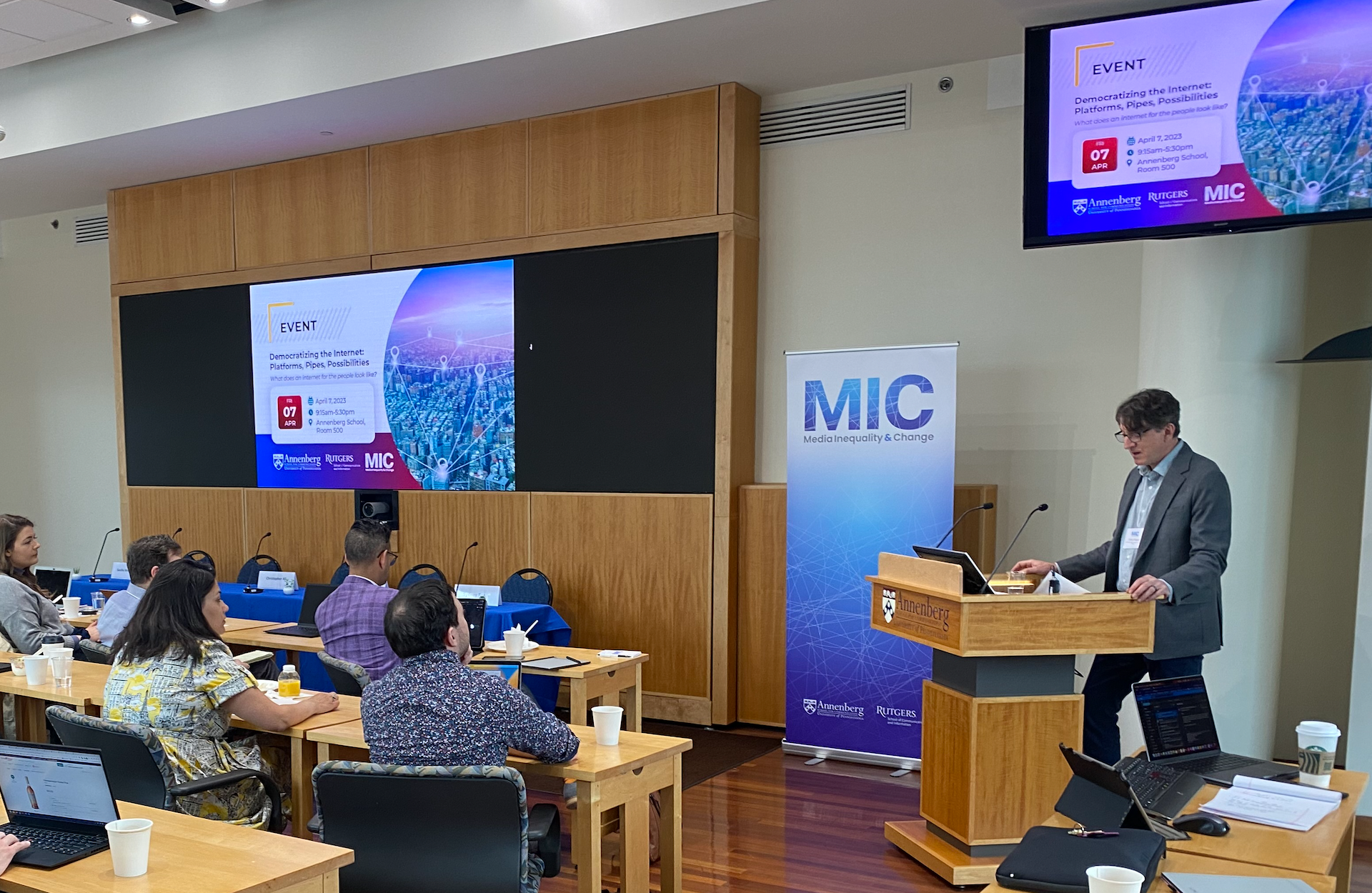 News
A symposium held by the Media, Inequality & Change Center brought together a diverse array of thinkers to envision a more democratic internet.