Kinjal Dave researches critical perspectives on technology, labor, and the South Asian diaspora at the intersection of Global Communication Studies and Science and Technology Studies (STS). Broadly, she is interested in the sociotechnical imaginaries of South Asians globally. 
Her dissertation work is an oral history of South Asian women in semiconductor and small electronics parts manufacturing in the U.S. in the 1980s. She is currently working on a film project about the legend of Bonbibi, a goddess protector against tigers in the Sundarbans of India and Bangladesh.
Dave is pursuing certificates from the Center for Experimental Ethnography (CEE), Africana Studies Department, and the Center for Teaching and Learning. She is a member of the abolitionist assembly Police Free Penn and P.O. Box 34, a digital and print platform publication for incarcerated writers and artists to share their experiences of COVID-19.
Prior to joining Annenberg, Dave worked as a Research Analyst at Data & Society Research Institute, where she remains an affiliate. Dave received her bachelor's degree in Philosophy and Political Science at Villanova University. 
Education
B.A., Villanova University, 2017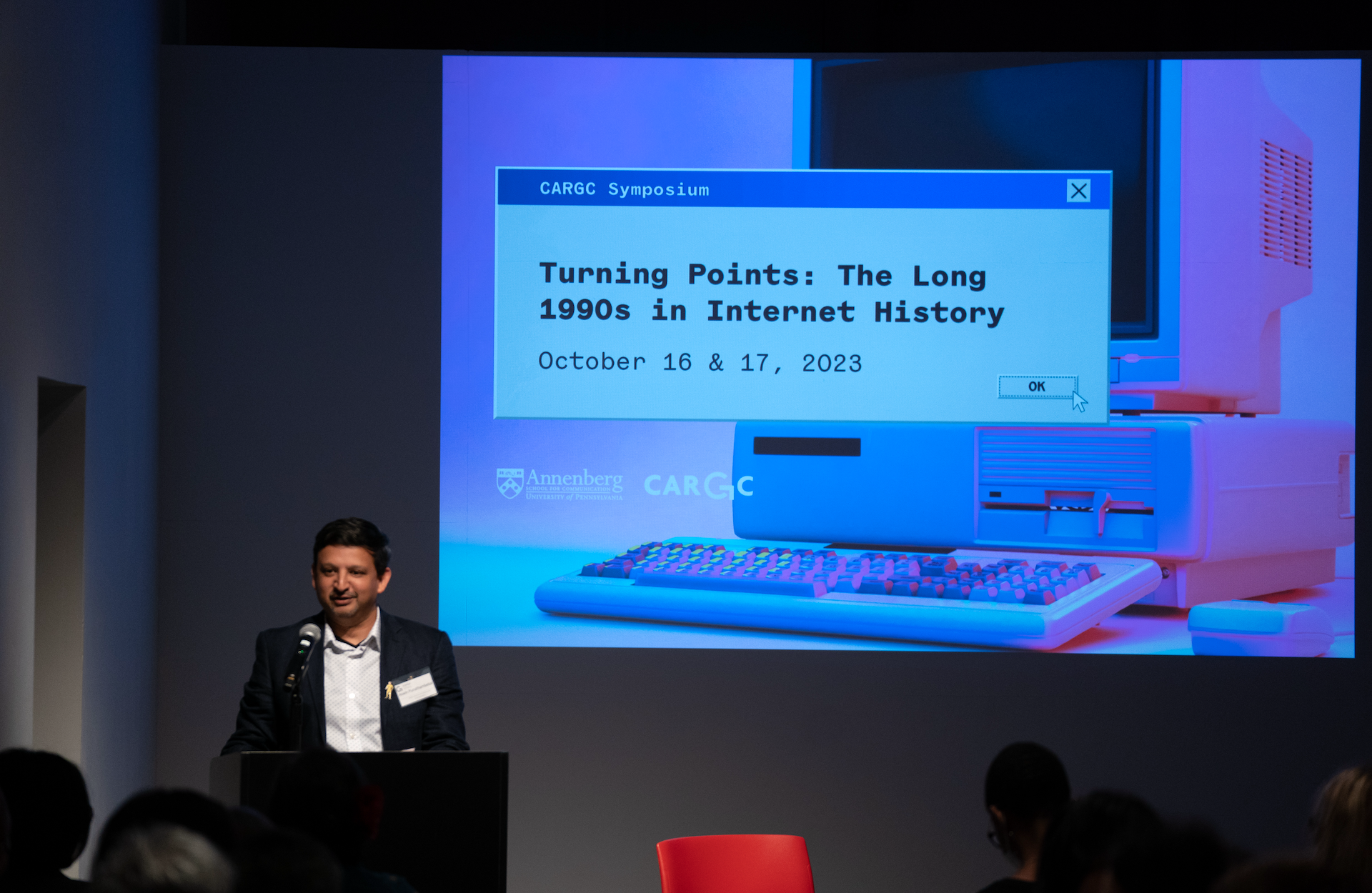 News
A conference held at Annenberg explored "the long 1990s," a period of media transformation sparked by something called the internet.