Center for Advanced Research in Global Communication
Staff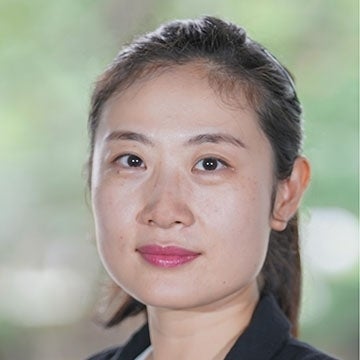 Jing Wang
Senior Research Manager
jing.wang@asc.upenn.edu
Jing Wang is the Senior Research Manager at the Center for Advanced Research in Global Communication (CARGC) at the Annenberg School for Communication at the University of Pennsylvania. Her research interests include: anthropology of Islam and Muslim societies; sound and podcast studies; global communications; gender, race & ethnicity; mobility, diaspora & memory; translation practices and theories; contemporary Asia and Asian American communities; critical pedagogy; and multimodal ethnography.
Wang received her Ph.D. degree in Sociocultural Anthropology from Rice University in 2019. She is currently working on her book manuscript We Are Not Silent Minority: Sinophone Muslims, Media, and Everyday Life. It examines the history of Islamophobia in China and mediated practices of Chinese Muslims to construct alternative narratives amidst the growing anti-Muslim sentiments.
From September 2019 to 2020, Wang was a "Global Perspectives on Society" Postdoctoral Fellow in NYU-Shanghai. She served as a Graduate Student Counselor (2016-19) for the Society of East Asia Anthropology (SEAA) in the American Anthropological Association and managed the SEAA social media group and events for mentoring students and interacting with scholars. She got her B.A .from the English Language and Literature Department at People's University of China (Renmin University) in Beijing.
Her current research project From Radio to Podcast: Women and Sound-making in Modern China situates the contemporary emergence of Chinese women's podcasts within an understudied history of women's sound-making practices through various media technologies such as gramophone, film dubbing, radio, and loudspeakers since the early twentieth century. This project uses both in-depth interviews and historical archive to excavate women's underrepresented voices in China's modern history. In an ongoing collaborative study with Simona, a podcast host/feminist/data engineer, they use both qualitative and quantitative methods to examine the crucial role played by Chinese woman podcasters in the rapidly changing podcasting ecology in China. At University of Pennsylvania, she is also working with Katie Rawson, Director of Library Services and Operations at the Annenberg School, to build a Sinophone Feminist Podcast Archive (forthcoming soon).
Promoting public scholarship is crucial to her interdisciplinary commitment. In 2020, she co-founded TyingKnots, an independent, non-profit, volunteer-based group committed to breaking down walls between academia, media, and the public through translation projects and the promotion of public-facing scholarship. Currently, TyingKnots has over 53k subscribers in WeChat.
Wang's article "Networked Islamic Counterpublic in China: Digital Media and Chinese Muslims during Global Pandemic of COVID-19" has come out in June 2022 at the journal of New Media and Society. Her article on sound and COVID-19, entitled "Lockdown Sound Diaries: Podcasting and Affective Listening in the Shanghai Lockdown," can be found at Made In China Journal. Wang has published in peer-reviewed journals such as Asian Anthropology, Journal of Contemporary East Asia, Terrain: Anthropologie & Sciences Humaines, Journal of Transformative Learning, and other journals and edited books. Her commentaries and essays also feature in academic and public media outlets such as Anthropology News, Allegra Lab, Asian Review of Books, Initium, CNpolitics, TyingKnots, among others. Her book chapter "Affective Matrivocality and Women's Voices: A History of Muslim Women Writers in China" is forthcoming in Brill, as part of a series of book projects initiated by the World Muslim Communities.
Visit her website / Download full CV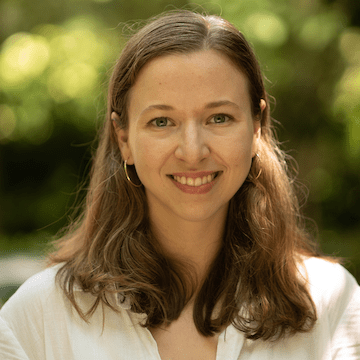 Anastasiya Miazhevich
Administrative Coordinator
anastasiya@asc.upenn.edu
Anastasiya Miazhevich is the Administrative Coordinator at the Center for Advanced Research in Global Communication (CARGC) at the Annenberg School for Communication at the University of Pennsylvania. She is responsible for providing administrative support to CARGC staff and fellows, organizing events, and managing the CARGC website and social media. Before joining CARGC, she interned with a global educational startup company Carpe Global and worked as Gallery Intern at Philadelphia Photo Arts Center, an arts non-profit organization located in North Philadelphia. She graduated from Temple University with a B.A. in Global Studies and a minor in Spanish; she also studied Intercultural Communication at Minsk State Linguistic University in Belarus. Her research interests focus on Eurasia and the consolidation of authoritarianism in the region. She has written articles for the Sigma Iota Rho Journal of International Relations on issues developing in the post-Soviet space.