Center for Advanced Research in Global Communication
Staff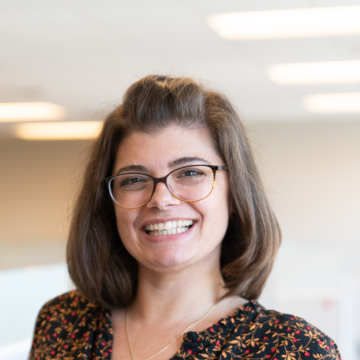 Marina Krikorian
Project Coordinator
marina.krikorian@asc.upenn.edu
Marina Krikorian is Project Coordinator at the Center for Advanced Research in Global Communication (CARGC) at the Annenberg School for Communication at the University of Pennsylvania. She manages CARGC's public events, serves as Managing Editor of CARGC Press, provides support to fellows and guests, and coordinates the Center's administration, finances, and external communications. Prior to joining the Annenberg School in 2013, Marina was the Public Affairs Coordinator at the Center for Contemporary Arab Studies at Georgetown University. She has a B.A. in Political Science from University of California, Berkeley and an M.A. in Arab and Middle Eastern Studies from the American University of Beirut, where her research focused on the relationship between the Armenian diaspora in Lebanon and the Armenian homeland. She is co-editor, with CARGC founding director Marwan M. Kraidy, of "The Arab Revolutionary Public Sphere," a special issue of Communication and the Public. She tweets at @mruthkrik.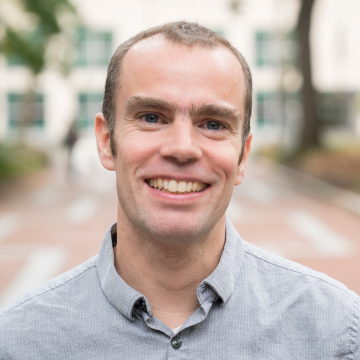 Clovis Bergère
Assistant Director for Research
clovis.bergere@asc.upenn.edu
Clovis Bergère is a visual ethnographer whose research examines the politics of youth as they are realized in relation to digital media in Guinea, West Africa. He completed his Ph.D. in Childhood Studies at Rutgers University-Camden in 2017, with a specialization in global youth media. His work has appeared in the International Journal of Communication, African Studies Review, Children and Society, and American Anthropologist, as well as several edited volumes. In addition to digital media, he has written on street corners as spaces of youth socialization in Guinea. Prior to moving to the United States in 2011, he worked for seven years as a project manager in Children's Services in London, where he built over thirty playgrounds and youth centers, focused on natural play and collaborative design. More about Clovis.