Annenberg Center for Collaborative Communication
People
We are currently in the process of establishing an advisory board. Stay tuned!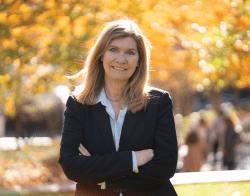 Our Director
Sarah Banet-Weiser, Ph.D., is a Professor of Communication at both Annenberg Schools — at the University of Pennsylvania and USC. Her scholarly interests include gender in the media, citizenship, consumer culture, popular media, and race and the media. 
Distinguished & Postdoctoral Fellows
ANNCCC sponsors both faculty distinguished fellows from both Annenberg Schools as well as several postdoctoral fellows.