Annenberg School for Communication Library Archives
Journalism
The Journalism collections include print and broadcast-related materials, with coverage at the local, national, and international levels.
Journalism
Personal Papers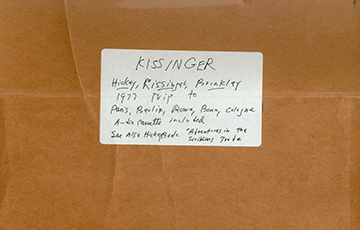 The Neil Hickey papers (1964-2009) document Hickey's thirty-year tenure as New York bureau chief at TV Guide, and his eight years as an editor and writer for the Columbia Journalism Review. Materials include: books, background research and notes, speeches, articles, tear sheets, and reprints.
Researchers should note that these materials can only be consulted onsite. Please contact Samantha Dodd (samantha.dodd@asc.upenn.edu) to arrange a visit.
More ASCLA Holdings
View our other collections, or make an appointment to visit us.