Annenberg School for Communication Library Archives
Media
The Media collections' foci range from entertainment to business to politics, and include television scripts, oral history interviews, and digital resources.
Television Script Archives
The Television Script Archives contains over 50,000 American television scripts. About 35,000 of these are prime-time television; the remaining 15,000 or so are daytime soap operas. Researchers should note that these materials can only be consulted on-site.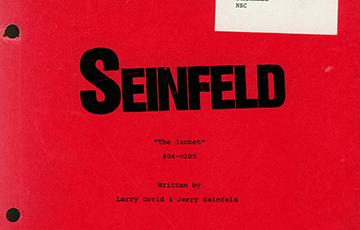 The TV Guide Prime-Time script collection (1976 – ca. 1995) consists of approximately 35,000 American television scripts. Represented are series, movies, specials, and pilots aired on ABC, CBS, NBC and Fox. View a spreadsheet of our TV Guide script collection.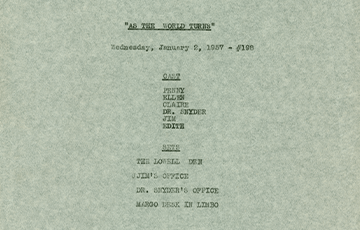 The Agnes Nixon Soap Opera script collection (1954 – ca. 1985, AMC – 1998) is comprised of scripts from series written by Nixon, including All My Children, Another World, As the World Turns, Loving, and One Life to Live. View a spreadsheet of the Nixon Script Collection.
Oral Histories
The HBO Oral History project (2013 – 2016) consists of thirty-eight wide-ranging interviews conducted with individuals responsible for the company's founding and early development. Focusing roughly on HBO's first decade of existence from 1972 to 1982, each interview runs one to two hours in length, and treats topics including business practices, affiliate relations, government regulations, technological development, pay-television competition, entertainment industry pushback, company culture, and big HBO personalities. The project was conceived by Howard Burkat, promotions director at HBO (1977-1982), and was undertaken with institutional support from the Annenberg School for Communication at the University of Pennsylvania.
Databases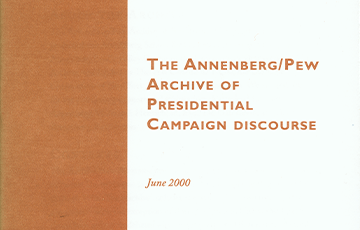 The Annenberg/Pew Archive of Presidential Campaign Discourse is comprised of the transcribed speeches, television advertisements, and debates of twelve United States presidential campaigns from 1952 through 1996. Researchers should contact Samantha Dodd (samantha.dodd@asc.upenn.edu) for access information.
More ASCLA Holdings
View our other collections, or make an appointment to visit us.