Annenberg School for Communication Library Archives
Collections
History of the Field
The History of the Field collection includes personal papers and organizational records from Communication's genesis in the 1940s to the present day, oral history interviews with prominent disciplinary figures, and key scholarly and reference works.
Journalism
The Journalism collections include print and broadcast-related materials, with coverage at the local, national, and international levels.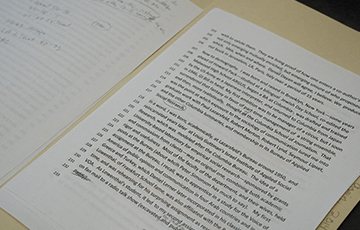 Additional Holdings
Additional holdings are being surveyed and will be added as available.
Media
The Media collections' foci range from entertainment to business to politics, and include television scripts, oral history interviews, and digital resources.