Media, Inequality & Change Center
Events
Events
Convening researchers, activists, and journalists, our events take on some of the biggest issues of our day.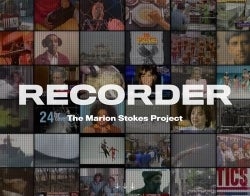 Feb. 21 & 23: Marion Stokes and Community Media
Marion Stokes was a Germantown-born public television producer and activist who fought passionately for community access to knowledge, technology, and narrative power. Attend a screening of a new documentary about her and a panel talk on Philly media with MIC Doctoral Fellow Antoine Haywood.

Past Events
Click on the boxes below to learn more about MIC's past events.